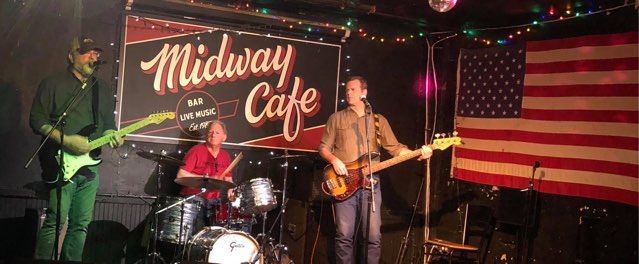 Genre
Rootsy Rock
Social Media
http://www.theinebriations.com
http://www.facebook.com/theinebriations
http://theinebriations.bandcamp.com/
Music Bio
The Inebriations started in the early 2010s as one of those "one guy with a band name" acts. The band was named for a homemade term referring to anything creative – a song, a thought or a dream – "The Inebriations" are creations from the subconscious. Some people tell me it's the best band name ever, and the rest are just a little confused.
The original demos were released hyper-locally (meaning no one heard them) and eventually with the help of a couple of Craig's List ads a real band began to form. There have been a few iterations of The Inebriations. The original sound was influenced by Sun Studio and the neo-americana movement of the 2010s. Over time, we've morphed back into the roots rock that has always been the backbone and ultimate collective influence.
The Inebriations is a rock trio in the classic mold, with sounds that shapeshift between Grant Lee Buffalo and Johnny Cash + The Tennesee Two. Rick plays drums, Jose plays bass and Dave plays guitar and sings.
We play out at all the normal Boston area haunts. Come see us.