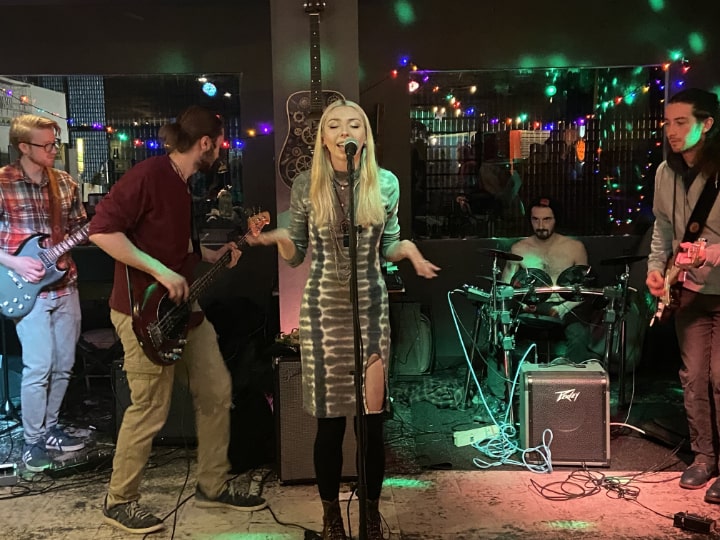 Genre
Rock & Roll
Get Social

https://www.thefoolsagenda.com
Music Bio
The Fool's Agenda has been described as "Woodstock and grunge thrown in a blender". By combining pop-punk drums with psych-rock influenced guitar solos and ethereal powerhouse vocals, the self-proclaimed fools have no problem making a lot of noise.
The Fool's Agenda began with a bang, with their first gig only two weeks after formation, and their first EP, From the Underground, following four months later. In the brief stint of time between their formation in the summer of 2019 and the beginning of the COVID-19 lockdown in March 2020, The Fools played everything from bar shows in their hometown of Salem, Massachusetts, to county fairs and split-bill shows with other Boston based acts in the city.
The Fool's Agenda dropped their anticipated follow up to From the Underground in October of 2021: a full length album entitled Reversing the Tower.