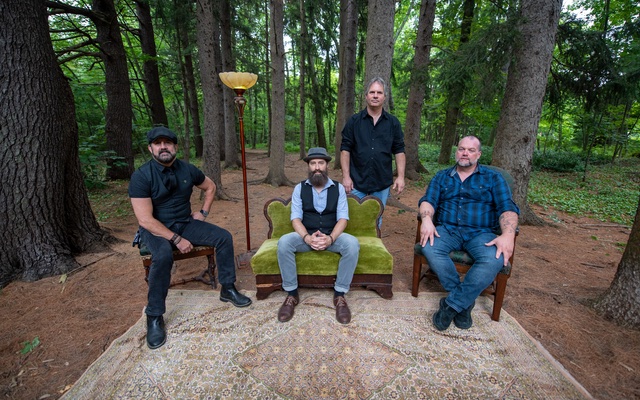 Genre
Alt-Rock-Pop

Social Media
https://m.facebook.com/thecastironsband/
https://thecastirons1.bandcamp.com/
Music Bio
Boston area Indie rock band The Cast Irons masterfully delivers dynamic, melodic and compelling songwriting that is primed with Americana roots and blended with the exploratory pop of 80s and 90s Manchester England.
With origins in a songwriting workshop in 2012, the group came together over the years, officially adopting its current moniker in 2017. With a driven and compelling sound, band members Eric Downing (Gtrs., keys, vocals), Brian Fernald (Gtrs., vocals), Robert French (bass), and Corey Prince (drums) share a strong creative chemistry forged by the breadth of their musical influences and common musical instincts. Yet, it's their vision to write fresh, grounded and intense music reflecting their artistic strengths and past experiences across several Boston bands that lands their music with fans as both familiar and new.
In 2018, the band released their first collection of songs "The Broken Hearts Club". That same year, they hit their current creative stride with the addition of Prince, who brought a unique rhythmic approach to the sound and style of the band that is reflected in the powerfully diverse new 5-Song EP "The Longest Night" released in the Fall of 2019. Introduced with the single "Breathe" – the Cast Irons continue to draw new fans & followers with their powerful & impassioned live performances.