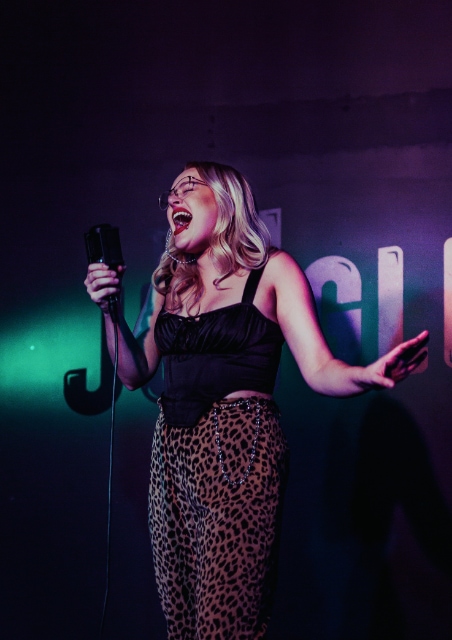 Genre
R&B
Get Social

https://MelissaMillsmusic.bandcamp.com
https://open.spotify.com/artist/0xXQXvD0Wy6vFU6SYTlTR0?si=KgH8VFMVRBuXm3tyOVk2iQ
https://Youtube.com/MelissaMillsmusic
https://Instagram.com/MelissaMillsmusic
Music Bio
Melissa creates an R&B landscape that sinks you deep into a groove, while she serenades with sweet harmonies and powerhouse vocals.
She is no stranger to the stage and has been performing for nearly 20 years. Whether in a band or performing an intimate solo set, Melissa has a strong energy that is infectious. You'll be drawn in to dance, cry, or scream along while she gives her all to every performance.
Melissa has been featured on 92.5 The River's Homegrown Showcase for two of her recent singles, 'Benefits' and 'Lose My Cool'. With her most recent single Benefits being referred to as "Keeping things fresh. With fun yet nuanced sonics and production."
Having spent most of her life on stage, she works hard to continue to perform and make people happy.