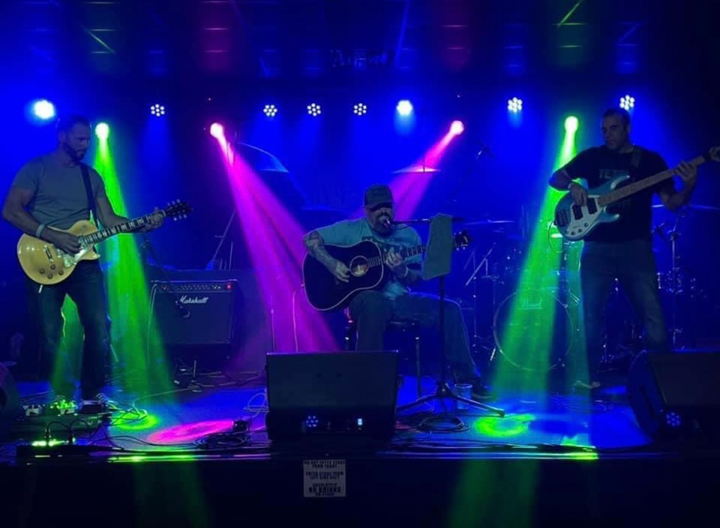 Genre
Rock

Social Media
https://on.soundcloud.com/92LsZ38noMDZ7W3T9
https://open.spotify.com/track/2jmYsDLomWdOU577Tekwtm?si=fOe0YXzzROekWeaGNzhmEQ
https://fb.watch/jsHBMbXNNC/?mibextid=cr9u03
https://open.spotify.com/track/7ixiuOopmUlaDjDnIalKBI?si=b56-2BjUQ56N_U2i-yRnSQ
Music Bio
This is How We Burn…It's the fire in your belly, it's your heart on your sleeve, it's good vibes reciprocated with good vibes, it's feelings of life put towards music, relatable life in rhythm…learning to enjoy the storm.
Formed in 2017, How We Burn is an American Rock/Alternative band from Boston, MA. The band consists of Kevin Morrissey (Bass), singer/songwriter Tommy Brennan (Vocals/Guitar), Matthew Berg (Piano/Keys), Darrell Cellucci (Lead Guitar). Tommy and Kevin have been writing and performing music together since the early 2000's and after a long hiatus from music, decided to dive back into playing together. Their unique approach to song writing matched with Matthew's charismatic piano style and Darrell's explosive guitar riffs were foundational to the bands current sound. After getting these creative personalities in the same room together it didn't take long for them to find their chemistry and in no time How We Burn was established.
With their unique blending of styles, How We Burn offers up a melodic yet hard hitting approach to rock and alternative. Lyrically the bands story telling is fueled by real life experiences and perspectives that are relatable to listeners of all ages and backgrounds.