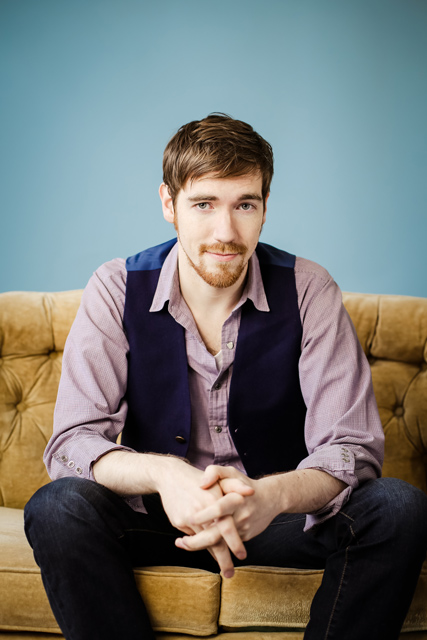 Genre
Piano Pop / Rock
Social Media
http://www.danmastersonmusic.com
http://danmasterson.bandcamp.com
http://www.instagram.com/danmastersonmusic
http://www.facebook.com/danmastersonmusic
http://www.youtube.com/danmastersonmusic
Music Bio
DAN MASTERSON is a proud, if anxious, millennial.
"Intriguingly special, totally deserving of ears, and highly recommended." – Goldmine Magazine
At the center of Masterson's work, the Boston-based piano-pounder takes on issues like digital dependency, romance, and economic stress, with his blithe voice carrying over his carefully crafted signature blend of piano pop-rock.
After releasing three consecutive EPs, Masterson released his debut full-length album, When Reality Calls, on February 9, 2018. His work since 2011 has been building to this point; he's toured the UK, including the Edinburgh Fringe Festival, and his last EP, Atlas, received airplay from over 100 independent and college radio stations across the US. Most recently, his live performances garnered attention as he was crowned the Last Band Standing in New England.
Masterson's debut full-length album, When Reality Calls, is produced by award-winning producer Dave Brophy (Will Dailey, Ruby Rose Fox, Matt York) and marks a natural transition for the 27-year-old singer/songwriter as he holds a candle to the challenges of modern daily life and invites fans to challenge themselves, too.
"The ruckus produced here is beautifully compiled and while organic-feeling, the song clusters and overall album are cohesive – making this one of my early favorite releases of the year." – Ryan's Smashing Life (2/12/2018)
"Eleven tracks of piping piano-pop, served with a self-aware smile." – Vanyaland (2/9/2018)
As Masterson himself puts it: "When Reality Calls, you either answer or you don't. Both reactions are fine, but sometimes we just can't shy away."