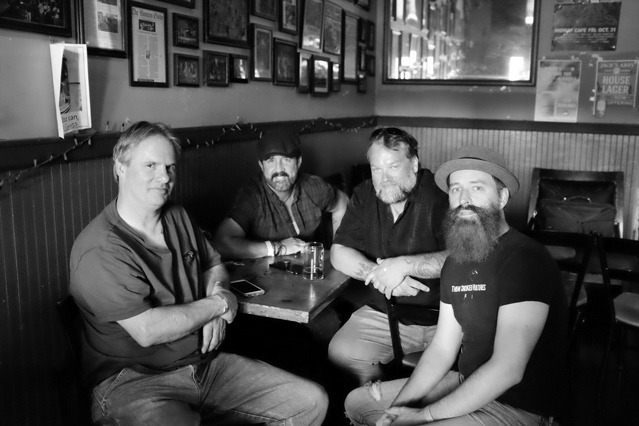 Genre
Alt-Rock-Pop

Social Media
https://m.facebook.com/thecastironsband/
https://thecastirons1.bandcamp.com/
Music Bio
The Cast Irons are a Boston area band who write catchy, melodic, and ofter dramatic pop rock tunes.
Eric Downing (Guitars, Keys, Vocals), Brian Fernald (Guitars, Vocals), Bob French (Bass), and Corey Prince (Drums) keep their songs solid with surprising twists and turns that get better with every listen.
Formed as a songwriting workshop in 2012. We wanted to write music that lived up to the music we all had grown up listening to. A casual but challenging process, we soon started to love what we were creating. That led us to record and distribute our music as well as a number of live in studio performances and high profile shows.
On WERS 88.9 FM "wicked local Wednesday", WMFO 91.5 FM "Mike on the Mic", and Mark Skin Radio's first live simulcast from the Zullo Center for the Arts in Midfield, MA.
The sky is the limit with good friends playing great music.