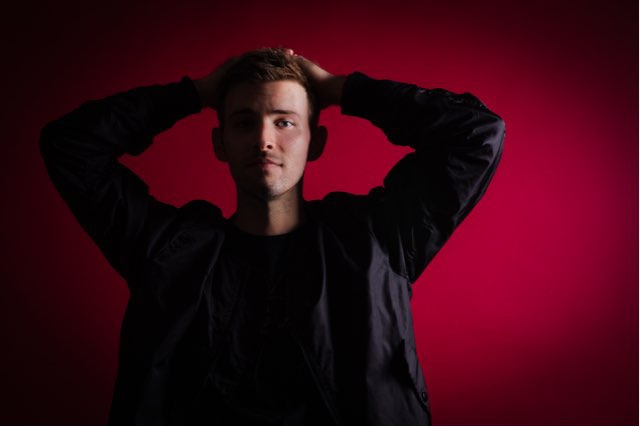 Genre
Pop
Social Media
https://jamesmccarthyofficial.com
https://jamesmccarthyofficial.com/press-kit
https://www.facebook.com/JamesMcCarthyMusic/
Social Media link #4
https://open.spotify.com/artist/6moqnFx5MSLJV1xM2gW852
Music Bio
Emerging out of the bustling city of Boston, MA, with a dynamic collection of beautifully heartbreaking pop tunes, James McCarthy is charting his own path among pop singer-songwriter's.
Leading a high energy 5-piece band to bring his songs to life, James' soulful vocals and groovy keyboard melodies have captured audiences of all ages. From the exciting and ear-grabbing single "Problem", to a darker – story driven song about relationship-destruction in "Going Under", James captivates listeners who crave authenticity and soul in pop music.
"James has just the right amount of grit in his voice to pull us into the darkness, while also being sweet enough to bring us back into the light." -Soundwaves Review
James has been writing music since graduating from UMass Amherst in 2014, influenced by master songwriters such as Stevie Wonder, John Mayer, Kacey Musgraves, and Hozier.
Working with producer Evan Hill whom he met his last year at UMass, James released his debut 5 song EP "Inside Sunrise" in 2016. The EP was warmly received by the young college audience across MA, getting airtime with college radio stations such as WLAS 102.9 FM Lasell College Radio and WMUA 91.1 UMass Amherst Radio.
With the desire to play the EP live, James and Evan formed a group with three other talented musicians in the Boston area. Growing to become a group with a sharp, exciting sound and an extensive original library. James and his band continue to play shows at venues in the Boston area such as the Middle East Downstairs, Hard Rock Café, Aeronaut Brewery, and Thunder Road.
James McCarthy's songwriting has been a transparent evolution of where he is and how he got there. Putting into words the shaky ground he stands on in his mid 20s, connecting with listeners across the New England region and beyond.